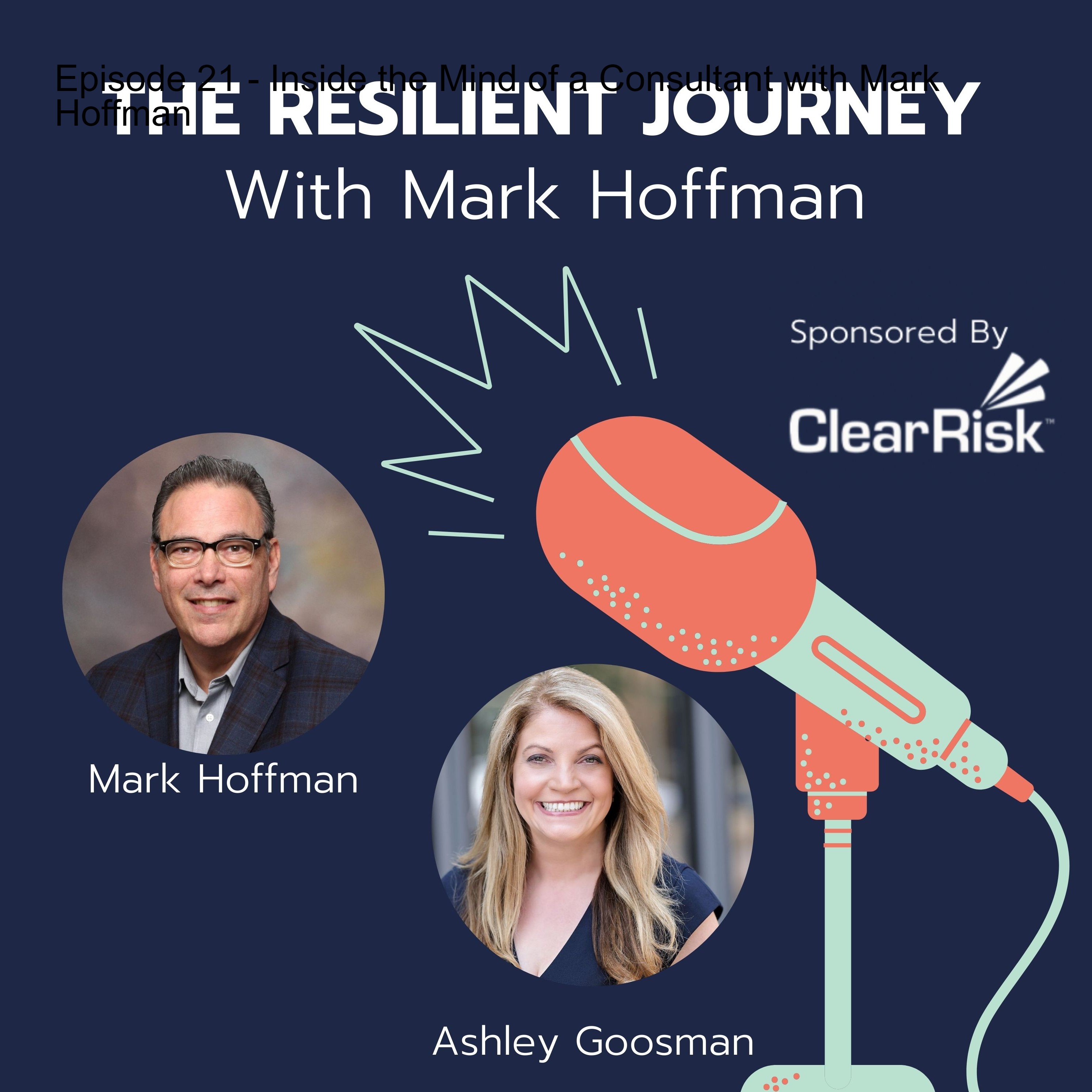 In last week's episode, we took you inside the mind of a C Suite executive. This week, we're going into a much scarier place – the mind of a consultant. And it's not just any consultant – it's ME!
Hello everyone and welcome to episode 21 of the Resilient Journey podcast sponsored by ClearRisk.  This week I'm your guest and I'm joined by Resilience Think Tank co-founder Ashley Goosman who is stepping in as guest host.
In this episode, Ashley asks me about resilience, we talk about the podcast – and a little later in the episode I give some advice to anyone who wants to be a consultant. We also talk about an old-time radio show's influence on the Resilient Journey.
Be sure to follow The Resilient Journey!  We sure do appreciate it!
Big thanks to my friends at ClearRisk for sponsoring The Resilient Journey!
Want to learn more about Mark? Click Here or on LinkedIn or Twitter.
Special thanks to Bensound for the music.