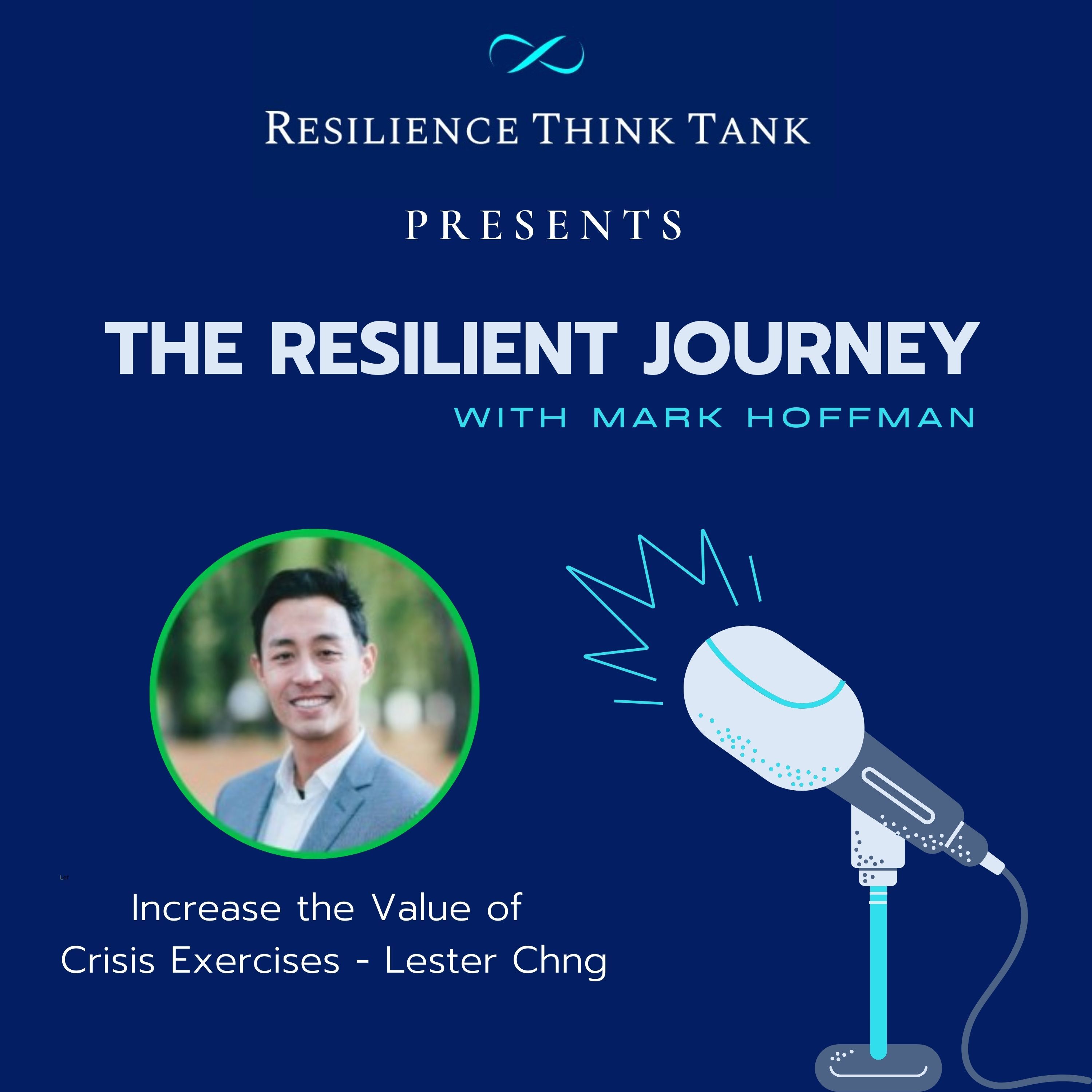 Tabletops, functional exercises. We've run them and have a pretty good idea of what to do. When you think about running an exercise, you might feel like you know all there is to know. What if I said I could teach you something new?
Hello everyone and welcome as the Resilience Think Tank presents the Resilient Journey Podcast. Welcome to episode 43. This week I'm joined by Lester Chng, former naval officer and head of Cyber and Crisis Security Exercise Management at Bank of Montreal. In this episode you're going to learn something new about exercising.
Today we discuss:
How to leverage exercising to enhance our operational resilience
How to use drills as part of effective exercises
What do we mean by exercise workshops?
The bottom line is – we are going to make a positive impact on the way we think about exercising.
Be sure to follow The Resilient Journey!  We sure do appreciate it!
Learn more about the Resilience Think Tank here.
Connect with Lester here.
Want to learn more about Mark? Click here or on LinkedIn or Twitter.
Special thanks to Bensound for the music.