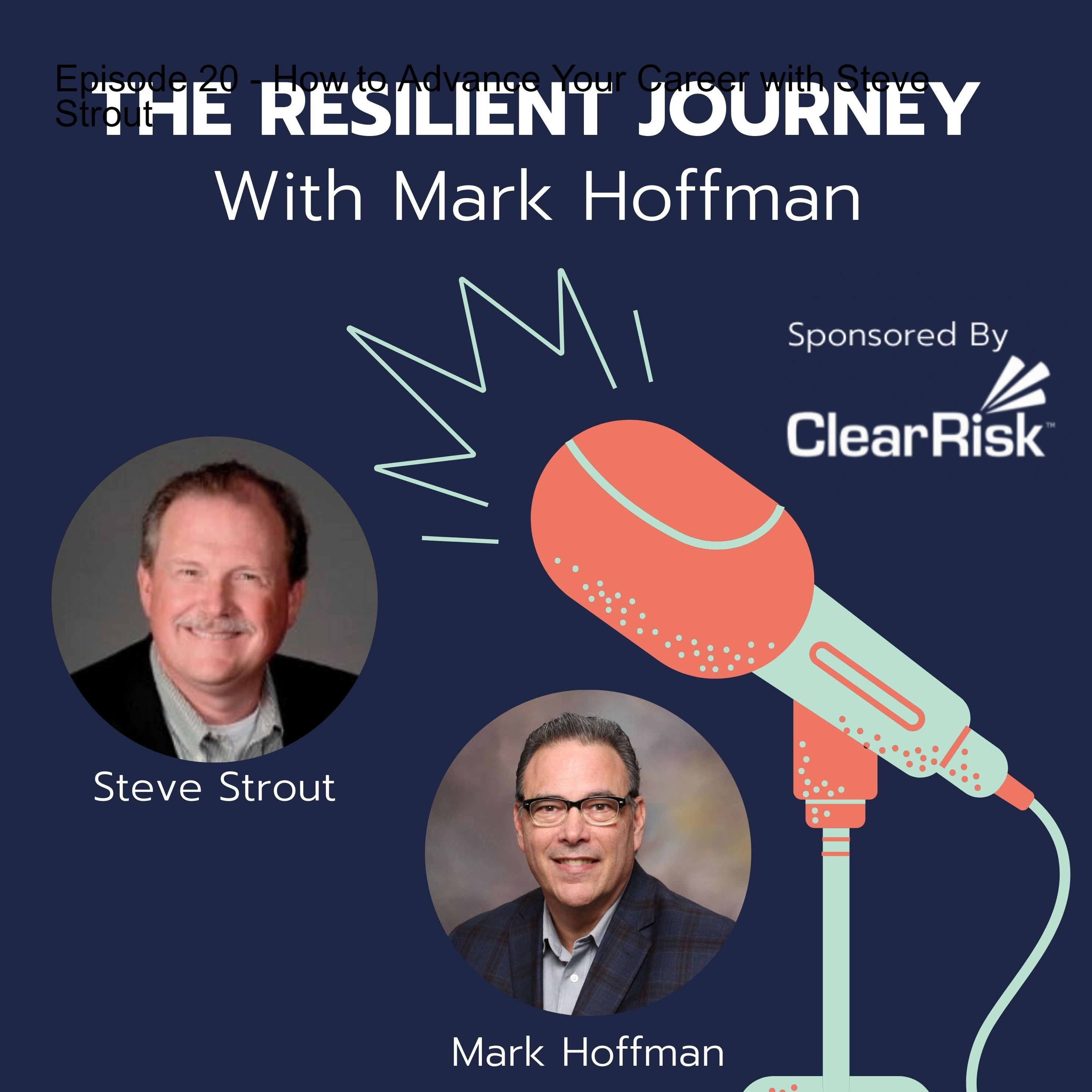 Do you want to advance your career? Have you often thought that you'd like to get inside the mind of your executives so that you knew what was important to them? Well, you're in the right place because that's exactly what we're going to do.
Hello everyone and welcome to episode 20 of the Resilient Journey podcast, sponsored by ClearRisk. Today we have the privilege of speaking with a man who not only has spent the majority of his career on the "C Suite" – but he has helped more than two dozen of his colleagues attain that position as well. My guest today is Steve Strout. Steve is the President of Miovision. In addition to being a CEO, he's been a CIO, COO, CISO, and CTO.
We're going to learn some techniques for advancing your career, like gaining allies, building your sphere of influence and building a track record. 
Be sure to follow The Resilient Journey!  We sure do appreciate it!
Big thanks to my friends at ClearRisk for sponsoring The Resilient Journey!
Want to learn more about Steve?  Click Here
Want to learn more about Mark? Click Here.