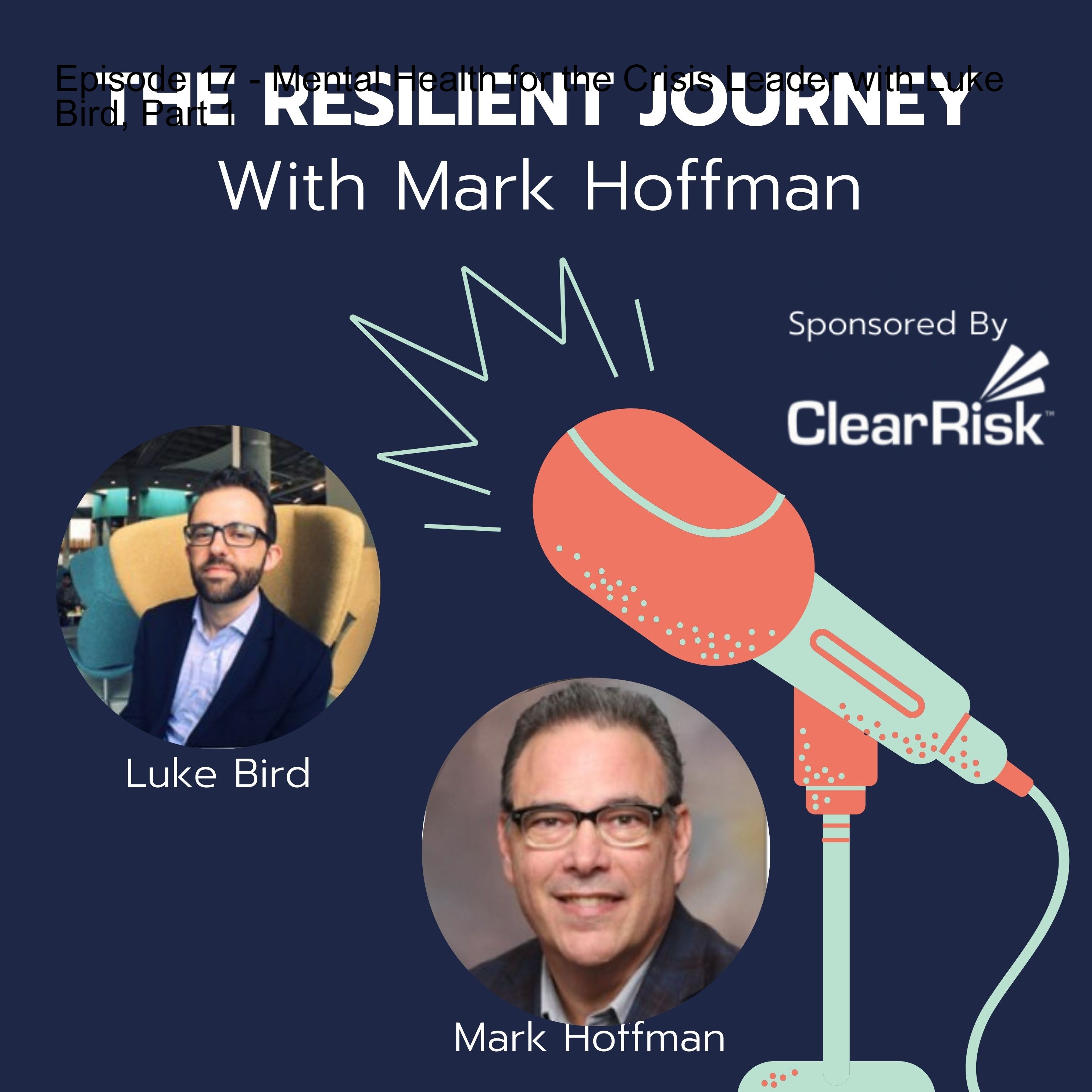 Do you consider yourself to be an emotionally strong person? Maybe you feel like you deal with difficult circumstances well? Let me ask you this, are you strong enough to admit when you need help?
Today we start an important and deeply personal conversation with Luke Bird on the topic of mental health and personal resilience in the face of a life changing crisis. Luke is a global award-winning continuity & resilience professional and Global Board Director for the BCI.
He's also someone who recently experienced a mental health crisis after the sudden and unexpected loss of a sibling.  This is a special two-part episode that you're going to want to share across your network..
Be sure to follow The Resilient Journey!  We sure do appreciate it!
Big thanks to my friends at ClearRisk for sponsoring The Resilient Journey!
Want to learn more about Luke?  Click Here
Want to speak with Mark?  Reach out here.
Special thanks to Bensound for the music.