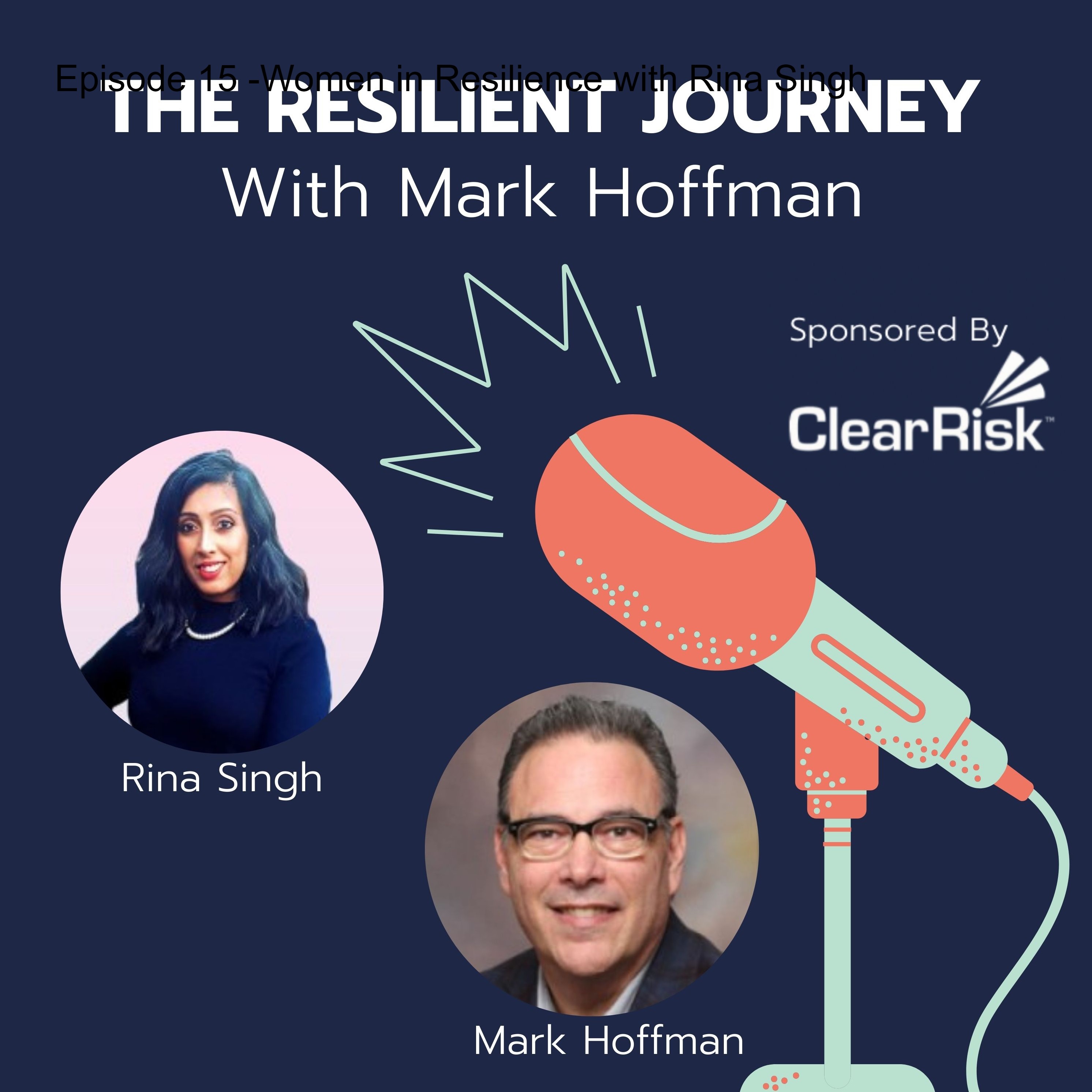 Hello everyone and welcome to Episode 15 of the Resilient Journey podcast sponsored by ClearRisk.  Today we continue our series on diversity in the resilience industry by speaking with my good friend and massive contributor to the resilience industry Rina Singh.
Rina is the host of the Resilience Pod podcast and is chair of the BCI's women in resilience group.  She's insightful and deliberate about empowering women in our industry to be more confident as they pursue their goals and work towards equity in the workplace.
Be sure to follow The Resilient Journey!  We sure do appreciate it!
Big thanks to my friends at ClearRisk for sponsoring The Resilient Journey!
Want to learn more about Rina?  Click here
You won't want to miss Rina's podcast – the Resilience Pod.  Click here
Want to speak with Mark?  Reach out here.
Special thanks to Bensound for the music.