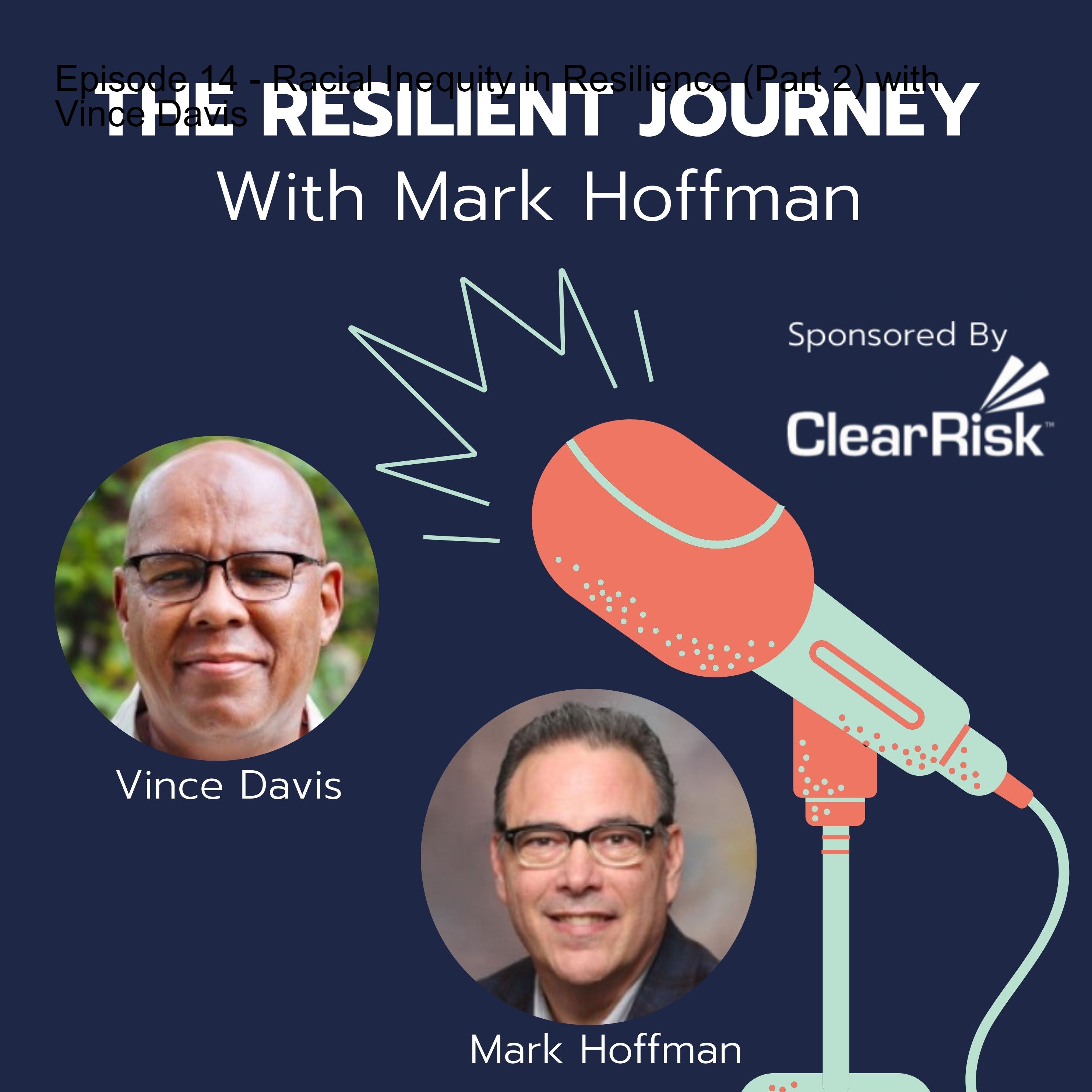 It's episode 14 of The Resilient Journey!  Our conversation with Vince Davis continues right where we left off at the end of episode 13.  Our conversation about racial inequity continues with practical advice about confidence and never being outworked.
Vince has a storied career in emergency management including time spent with FEMA, Homeland Security and even some work in the private sector.  He's an author, conference speaker and leader in the emergency management industry.
Be sure to follow The Resilient Journey!  We sure do appreciate it!
Big thanks to my friends at ClearRisk for sponsoring The Resilient Journey!
Want to learn more about Vince?  Click here
Here is the link to Vince's website – Preparedness Matters.  Click here
Want to speak with Mark?  Reach out here.
Special thanks to Bensound for the music.