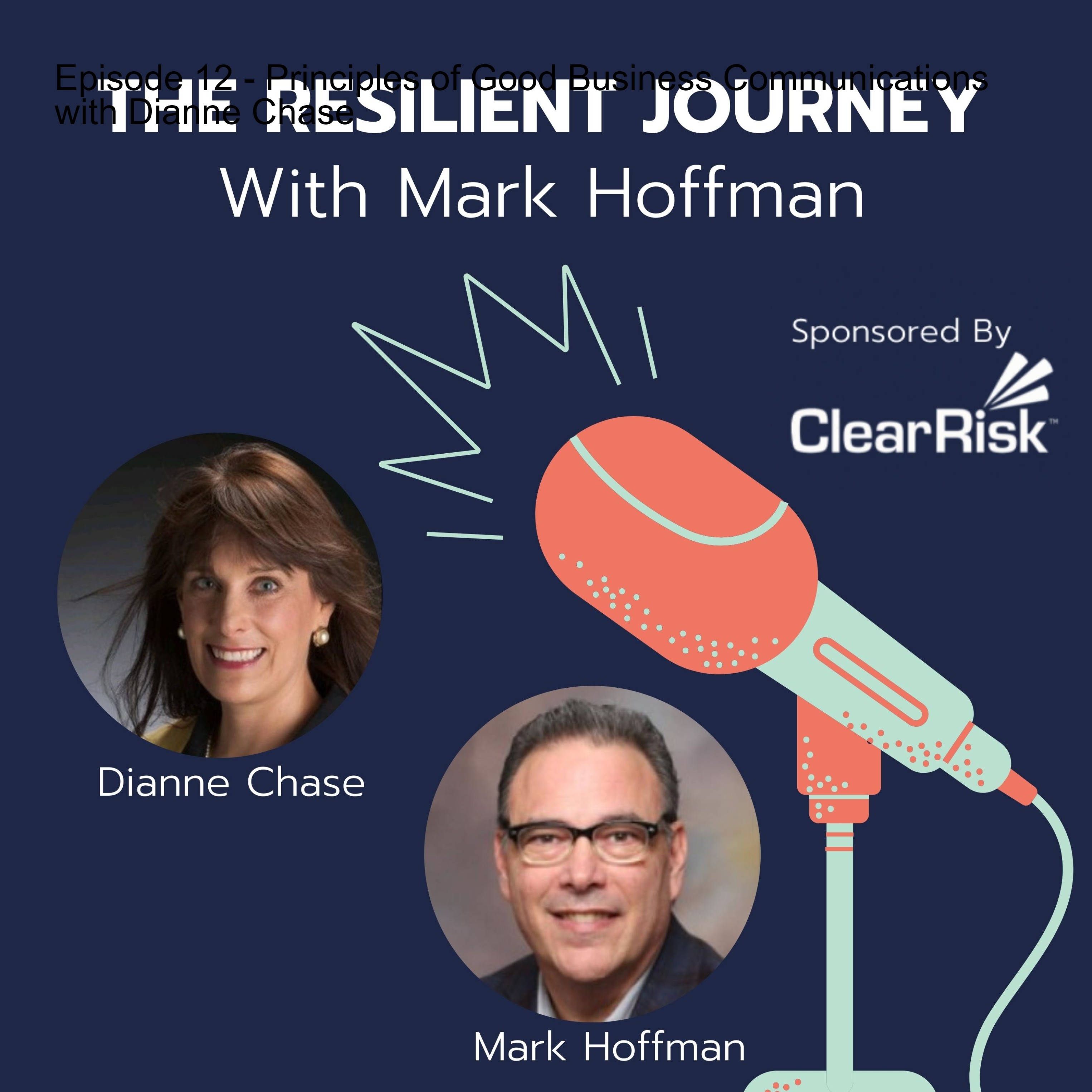 Be sure to follow this podcast to be notified of future episodes!  Plus, it helps us in our rankings!
Today we wrap up our series on Crisis Communications with episode 12 of The Resilient Journey podcast, sponsored by ClearRisk.
My guest today is Dianne Chase.  Dianne is the President and CEO of Chase Media.  She founded Chase Media after an award-winning career in broadcast journalism as a news director, anchor and reporter.  In this episode Dianne explains how to position your organization as the vindicator during a crisis and reminds us that communication done well is based on principles that don't change.
Quotable:  "Nothing good ever came from poor communications."
Big thanks to my friends at ClearRisk for sponsoring The Resilient Journey!
Want to learn more about Dianne?  Click here
Here is the link to Chase Media's website.  Click here
Want to speak with Mark?  Reach out here.
Special thanks to Bensound for the music.